To Whom It May Concern:
Please be advised that Roadtrek Motorhomes Inc. has used the services of ALB Consulting Group Inc. for the past two years and we are absolutely delighted with the results.
Prior to that, we had been using a major law firm and a major accounting firm to help us with our duty exposure, duty drawbacks, duty deferrals, imports into Canada and exports into the USA. It was a complicated situation which required a lot of our time and administrative resources.
ALB took a unique approach to resolving these complexities, which included taking an issue to the Canadian International Trade Tribunal on behalf of our industry. Now, thanks to the exceptional services of ALB's Jeffrey Goernert and Marco Ouellet, our Canadian duty exposure has been reduced to zero and our administrative requirements are so much simpler. Our US duty exposure is also being addressed in a similar manner.
The duty ALB recovered for us, which we had previously paid, is a significant amount and the ongoing savings generated are meaningful to our profitability.
We are more than pleased to recommend the services of ALB Consulting Group to anyone who pays Canadian or US customs duty. We know from experience that ALB Consulting Group's services and expertise are far above and beyond what most customs brokers, accountants and law firms can do for reducing a company's customs duty exposure.
ROADTREK MOTORHOMES INC.
Per: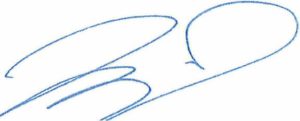 Mark Weigel
Chief Financial officer